During the term 2 holidays, I was lucky enough to go back to my home town of Monash in South Australia. I grew up in that region until the age of 18 and then moved to Adelaide for 10 years and finally to Brisbane.
Monash is in the Riverland region of South Australia and is about an hour past the Barossa region. There are roughly 10 towns that are dotted along the River Murray and Monash is one of the smaller ones. Monash was known for having the largest open adventure park in the southern hemisphere for many years (you need to google original Monash adventure park and watch some videos). I have so many stories as we played there before and after school, and even at night. The whole park was made from metal with no harnesses or protective equipment.
1 crazy story is that when I was in year 5, my best mate challenged me to ride a bike down the massive slide. After the first hump the bike went flying over the edge, smashing to the ground roughly 30 metres and I just managed to stay on the slide and lived to tell the story.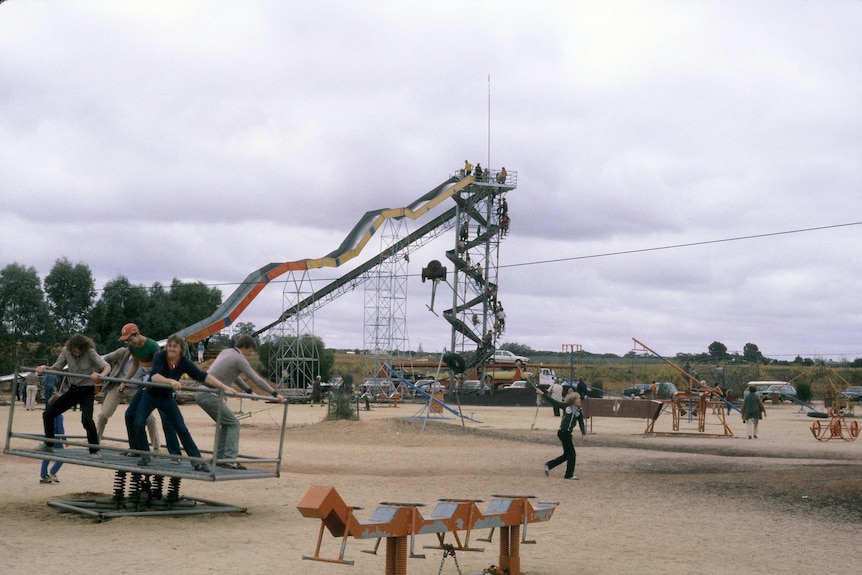 2 of my 4 brothers still live in the small town and their children now go to the same primary school we all attended. Recently, I reached out to the school and told them that I was coming down for the holidays! They insisted that I come in to tell the kids my story and show them some Taekwon-Do.
Monash Primary school has around 80 students; including the preschool. Funnily enough, it looked exactly like it did 29 years ago since I was there. They have the same little buildings that I used to think were massive but they were actually tiny when seeing them and they can only fit the 15 students from each mixed year level class.
I was there for the whole day with each class coming to see me for a session in the old art room. I had to pinch myself thinking that I was standing there trying to motivate these kids and then think about my life back when I attended the school.
To have my little niece Victoria in prep and my nephew Mason in year 1 there made me so happy. They were telling their friends for weeks that their ninja uncle was coming to visit and all the kids were so happy to see me.
I just wanted to share a special moment that I had and below you can read a little more about my story.
My story is one that has had many obstacles. My mother passed away suddenly from cancer when I was 12 leaving myself and my older brother to bring up my 4- and 6-year-old younger brothers. My step dad was an alcoholic who worked at the local butcher shop from 4 am to lunch time and then, everyday went straight to the local pub. Within 6 months of our mum passing, we lost our house and all belongings and had to live with a family friend.
Around the age of 16 I moved out of our home to live with a friend to finish year 11 and 12. Finishing year 12 (although not passing) was one of my greatest achievements in life. All of my brothers left school before year 10 and the pressure to just leave school and work on a block or get into drugs and alcohol was always there throughout my teens. I say finishing year 12 meant so much as I promised my mum before she passed that I will finish school no matter what and grow up to do great things.
Obviously when you read this you can see that my up bringing must have been tough but the hardest part that I remember was my health. I was extremely unhealthy and overweight from 13 to 19 years old. I don't think that I would have had something green on my plate or ate a piece of fruit for a 4 year period.
My plan from 12 years old was to finish school and then move to Adelaide to work in my father's landscaping business with my 2 older brothers. The day after I finished year 12, I drove to Adelaide, started work the next day and started to work on my health. I then found Taekwon-Do at the age of 23 and my life had the purpose that I still cherish to this day.
Taekwon-Do has been everything for me as it has never let me down. I feel lucky to have learnt so many harsh lessons growing up as it gave me the opportunity to find out who I am and my purpose in life.
Life can be tough but can also be so beautiful…don't waste it!
Chief Instructor Tom Foggo